JARAH DESIGN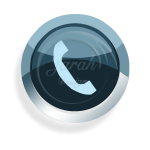 Schirmerstrasse 35
40211 Düsseldorf
Germany
Web-Address:  www.jarah-design.com
Mo.-Sa. von 09:00-17:00 clock
---
Social media
Skype-Name: www.jarah-design.com
---
Comments or questions are welcome.
liability and © Copyrighit Jarah Design
The contents of this websites jarah-design.com are © copyrighted. This applies to photos, graphics, logos, and all texts , videos and datas. The information in this online service with the utmost care. Nevertheless errors can not be completely ruled out. Therefore we ask for understanding. A liability or guarantee for
the timeliness of the Internet offering the information can not be accepted.